What Our
Clients & Partners

Say...
Highly recommend this company. Benson Pang and his team are absolutely the best team of loan officers (not that I have much of experience in buying house). For first time home buyer, it was really pleasant to work with them. They made it very clear and straight to the point whenever I have questions or worries about the home I want. I definitely wasn't expecting to be a simple as it did with their help. Everything was very convenient as well, I only went to their office once to get to know his company and his team. My real estate agent introduced me to them since the other company had given me really low loan limit and very difficult to work with. Using a VA home loan with them is a very simple process and I got offered good interest rate. I wish every loan process was as straightforward as they did. Please try them out when planning to buy a home.

-Cello
Working with Benson is a breath of fresh air. They absolutely do go above and beyond for their clients - not only are they able crank out a Pre-Approval last minute (within 3 hours on a Friday night), they know their numbers as well. As a realtor, I'm incredibly selective of the lenders I work with, and NestMade absolutely has the work ethic of a work horse. Honestly, I sleep better at night knowing my client's loans won't fall out. Deadlines are always met (if not early!), and I'm happy to work with this exceptional team.

-Fedora Wu
Highly recommend Timothy Joe and his team. They are one of the most responsive and helpful people I've ever worked with. They are extremely knowledgeable about the entire lending process and always available to answer any questions you may have. they will work help you and make sure you get the best loan for your situation, no matter what that is. If you need help getting a mortgage look no further... NestMade Mortgage is the best!

-John Chin
Just wanted to say that I had a great experience with the team at NestMade, especially Erika and Benson. They did a great job with my recent refi of my condo. Was definitely the best deal I received and the service was modern and impeccable. I'm sure I will be doing business with them again one day. Thanks again!

-Clement Yeh
Benson was very helpful and patient to answer every question I had. I bought my first home this year. Even after I bought my house, he still helped me whenever I need him. 5 stars is not enough for this kinda good service!

-Tsubasa Tam
I can't tell you how great it feels to have our first dream home. Nestmade mortgage made it possible and the journey they have taken with us through every step of the way makes us feel like they are family. Benson and his team at NestMade, are always available for us to ask questions, educate us about our loan process, and make us feel at ease. I would highly recommend Nestmade Mortgage (Benson) to anyone who is looking to buy their dream home for the first time or thinking of re-financing. NestMade, you are the best!

-John Finn
Many of us don't know what had happened behind the sense for every transactions that were carefully reviewed, double and triple checked prior submission... there, big thanks to Benson, a stuntman who shadow in assisting his Team to greater success. It is a pleasure and honor... well done NestMade.

-JJ Premier Insurance
Benson and his team at NestMade were amazing! I worked with this team for several transaction already and each time was just as smooth even though I had to close very quickly. The thing that makes them stand out is their personal approach and attention to detail. They were very honest and straight forward with the entire process and ultimately got me the best rate possible for my situation. Thank you NestMade! I will definitely be doing business again with you.

-er y
Got recommended by my family members and i'm very glad I went with NestMade, their professionalism exceeded my exceptions, thank you again!

-Edgar P.
Just bought my first home and NestMade Mortgage got our offers accepted!! We were up against 12 offers and 3 were cash offers. Seller picked our offer over others because Benson structured our loan as good as cash. They also help me boost my credit to get the best interest rate. Thanks Team Benson!

-Julia Su
Submit Your Review!
We'd love to hear from you! Use this form to send over details about your experience with our mortgage team.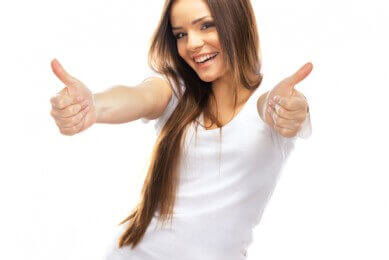 Get Your FREE Pre-Approval Letter Now!